← Back
Nick Anderson and the Skinny Lovers: Tales from the East Coast Tour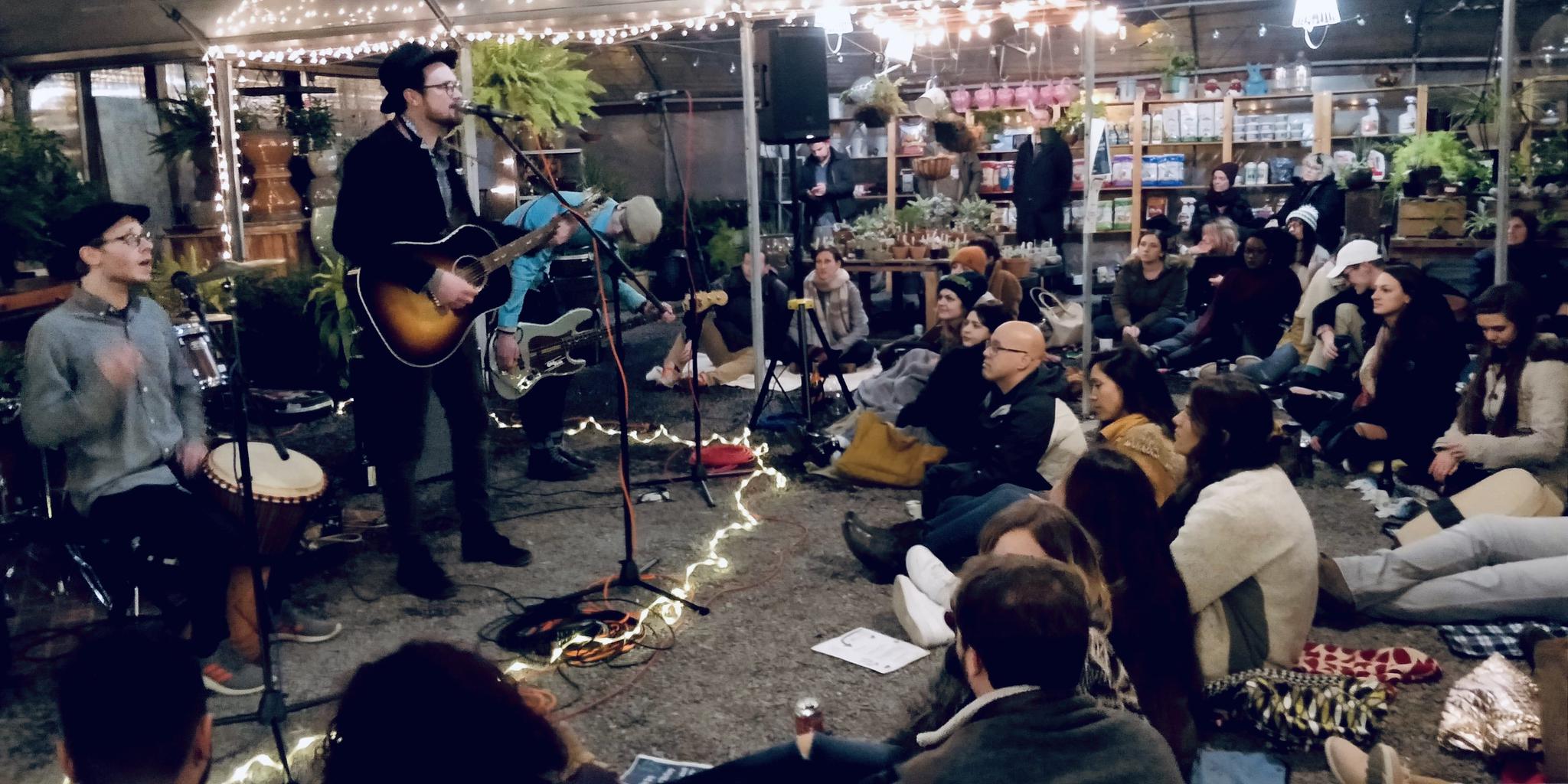 One cool November evening, the sun lowered on a rosy Philly sky. Just as stars began to freckle the heavens, the silence became saturated by a ripple of gentle strums. A hollow beat of ta-tum-ta-tums followed close behind, floating up from a small greenhouse below. Inside, potted ferns nestled in one corner, drowsy succulents in another, and floral baskets hung from above like cave bats. A three-piece band stood at the front of the space, while their audience perched criss-cross on the earthen floor—pupils glued to them like sunflower heads to bright rays. 
___________________________________________________________

While it may seem unusual for a high-energy rock band to play in a tranquil, flora-filled sanctuary, that's exactly where Eau Claire band Nick Anderson and the Skinny Lovers played for one of the first shows of their East Coast tour.
This November, NASL embarked on their grand "Sofar = So good" tour in collaboration with Sofar Sounds—a global music events company that curates intimate acoustic shows in unique settings. In the span of less than two weeks, the band played a total of nine Sofar shows in six different cities, wowing audiences in greenhouses, bank lobbies, and everything in between.
While the eclectic venues were definitely a highlight of the Sofar tour experience, NASL lead singer Nick Anderson said he and his band found the most rewarding part of the collab to be the audiences.
"The way Sofar engages fans at the beginning of each show by talking about respecting the artists, following them on social media, buying merchandise, etc. is amazing," said Nick. "It creates a really cool vibe for the listening experience."
"It's secure," added band member Ian McAlister, "The environment is wholesome and collaborative between musicians, fans, and the host's business."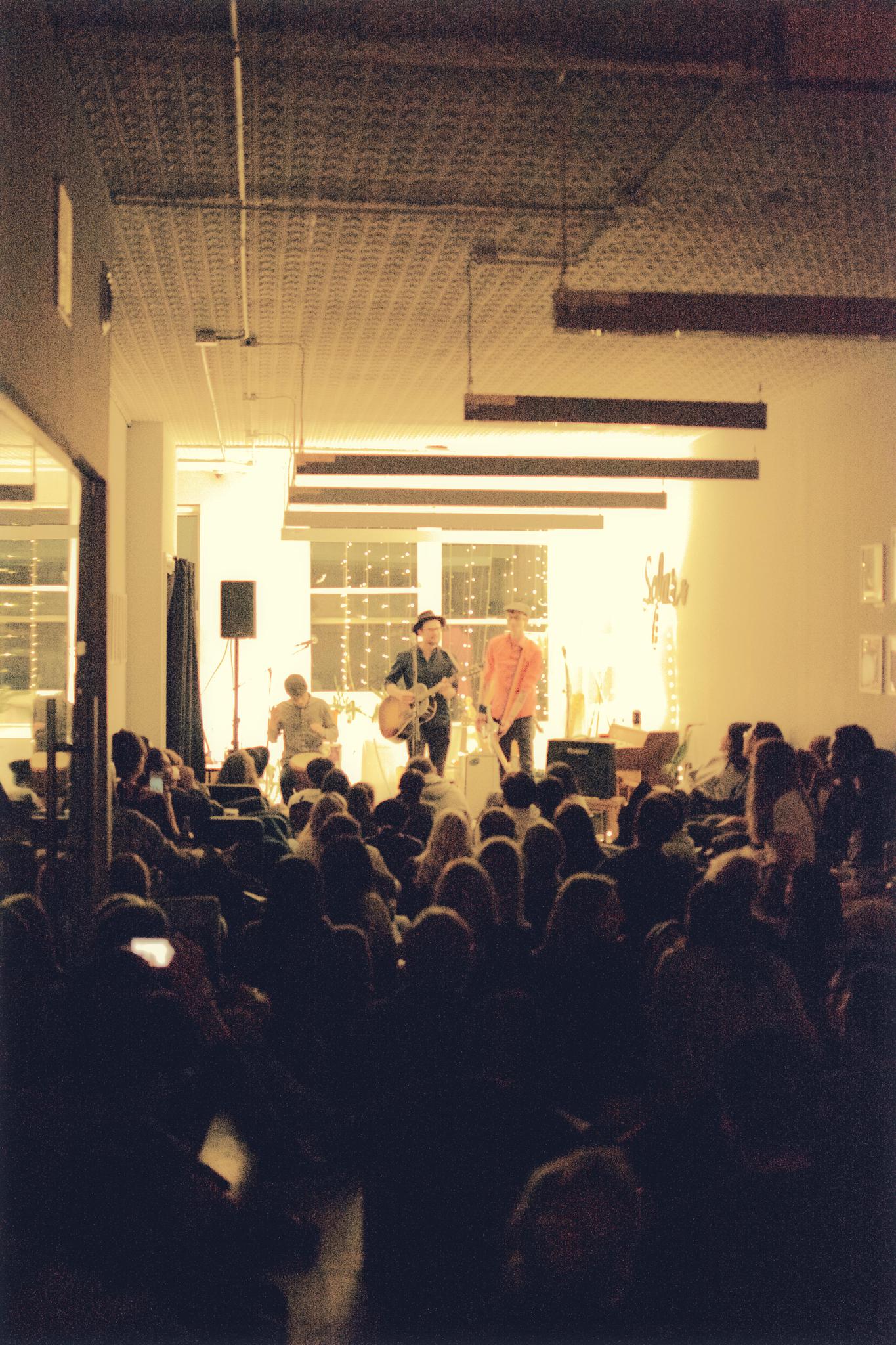 In the same way that the Sofar venues and crowds are a far cry from average, so too is the sound and playing style for the musicians themselves. The shows are acoustic in nature, which means no loud drums or guitar amps. While this can be a challenge for energetic bands with a big sound like NASL, it can also be an opportunity for growth.
"Since we were playing stripped down, it forced us to grow as musicians and change the songs," Nick said. "We didn't want to just play our songs exactly like the record for this because we were using different instruments. We tried to create a vibe of sitting around the campfire with friends, or just sharing stories in a living room."
Even though NASL tried to generate a specific mood and atmosphere to match the Sofar style, they still thought it was important for their audiences to know how the band usually played.
"We successfully communicated to the audiences that normally we are ROCKING," Nick said, "but that each show was about creating a vibe and a community with them to share our stories."
The band's longtime audio engineer Justin Andersen accompanied them for the East Coast tour and was able to offer not only support, encouragement, and feedback, but also a little tough love when they needed it.
"It was cool to watch the band grow from day one to the last show," Justin said. "They figured out what worked in the set and stuck to it."
Still, it was a challenge for the band to adapt to the quieter, acoustic Sofar style at first, but Justin was able to help the band members shift their mindset instead of trying to force a rock band sound where it didn't belong.
"The experience certainly helped us grow," Nick said, "and Justin was 'instrumental' in helping us create vibes with our songs instead of just playing them."
What's next?
From toting heavy equipment and luggage through the NYC subways system, to chowing down on authentic Philly cheese steaks, to getting VIP access at a retro dance club, the memories woven among the Sofar shows will not soon be forgotten.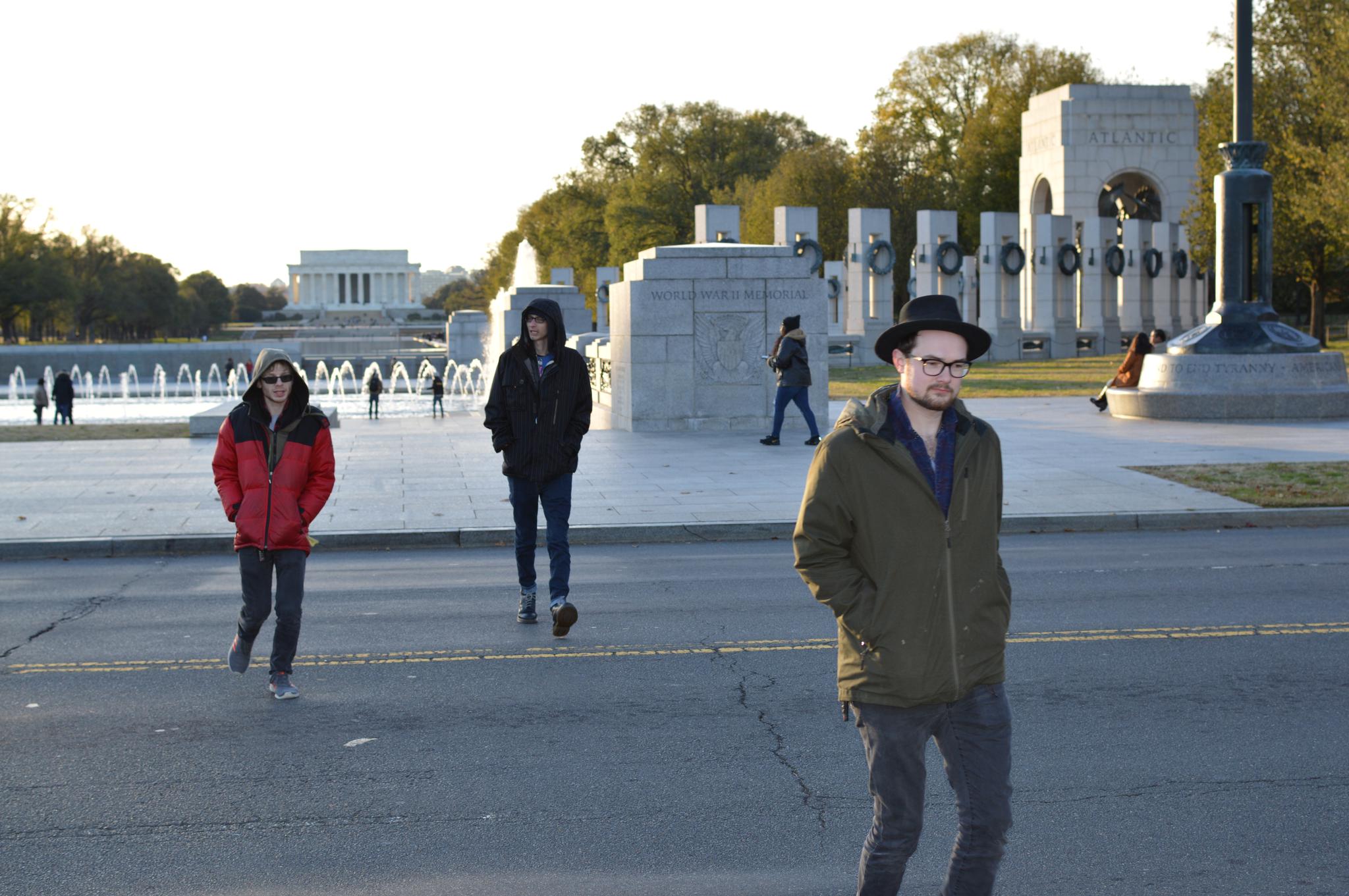 And even though the dust is beginning to settle on their whirlwind East Coast tour, NASL isn't slowing down any time soon. In addition to putting together tour schedules for the new year, the band is preparing to release new songs and music videos throughout the coming months.
New music aside, NASL ultimately hopes to continue riding the momentum that was set into motion on the Sofar tour.
"We want to keep meeting people and sharing our stories," Nick said. "We want to grow our community of fans so that we can continue to visit these cities and start to create more music for them—MSP, East Coast, we're coming for you!"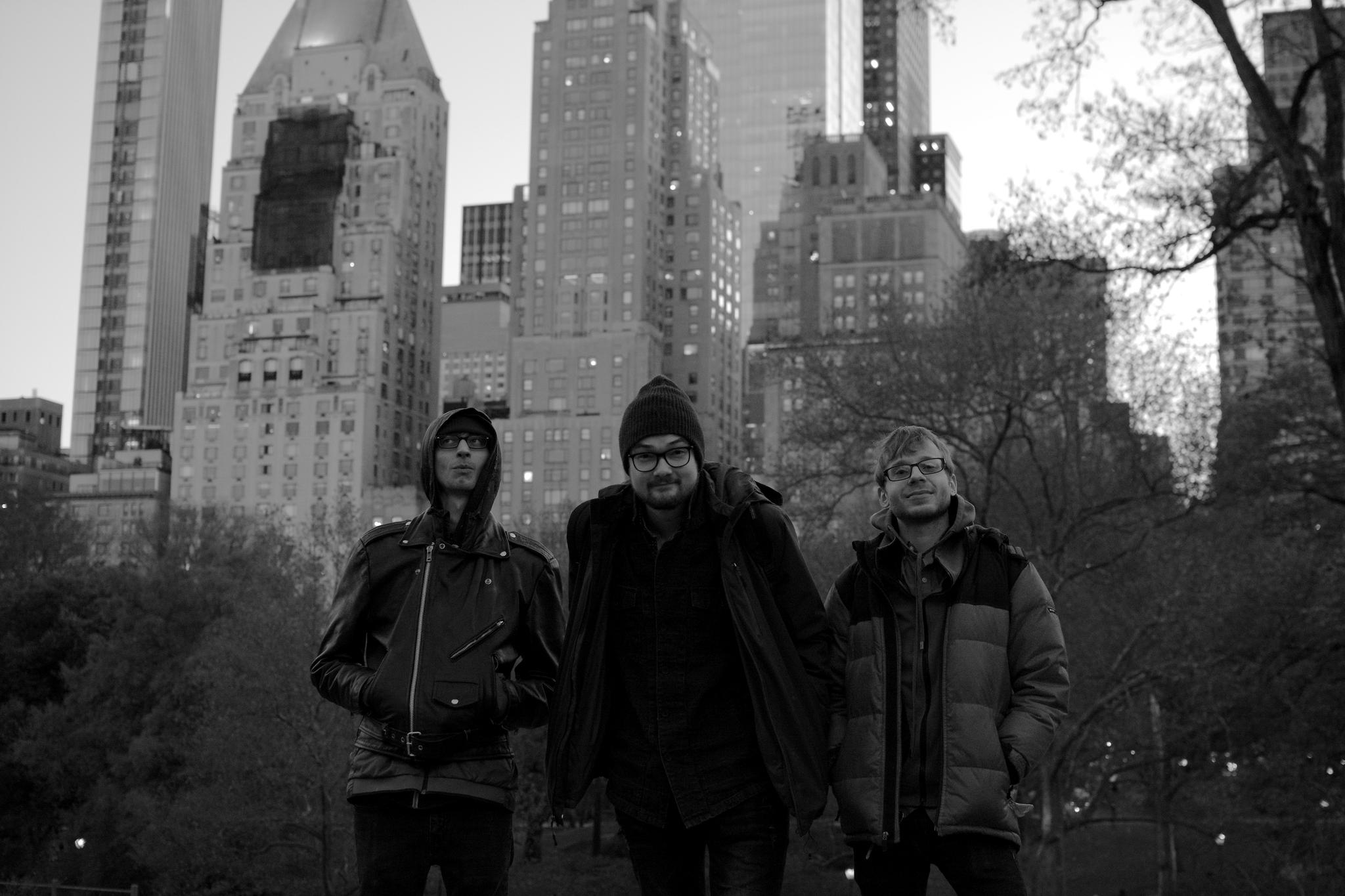 For NASL, the Sofar experience was more than just a platform for future goals and opportunities—it was a tool that helped the band reconsider their Eau Claire roots. After multiple nights immersed in the Sofar crowd and atmosphere, the band realized just how stark the contrast was to their home music scene.
"Eau Claire tries to fight their music scene," Nick explained. When people go to bars and there is music, the music is secondary—it's an inconvenience, and it isn't talked about as a commodity of the community."
Because of this, NASL not only plans to help bring more Sofar shows to Eau Claire, but also do their part to initiate a culture change.
"The more value we place on art in the community, the better the art will become."